One article to understand the development history of Chinese cutting tools
The history of human development begins with the use of tools. At first, people knew to break or bend the things around them, which is the embryonic form of "deformation processing". Soon, the "concept" of soft and hard materials came into being, and people knew that hard things could be used to cut soft things. In ancient times, the so-called "cutting" began as "removal processing". At that time, hard things were first stones, which were broken and polished as tools. Later, with the discovery of iron, they made tools sharper than stone. Good cutting tools make it easier for people to manufacture production tools and living appliances. It can be said that the development of tools is the eternal power of human civilization.

Modern cutting tool materials have experienced more than 100 years of development history from carbon tool steel to high-speed tool steel, cemented carbide, ceramic tool materials and superhard tool materials. In the second half of the 18th century, the original tool material was mainly carbon tool steel. Because at that time it was the hardest material that could be processed into cutting tools. However, due to its low heat resistance temperature (below 200 ℃), the carbon tool steel will become completely blunt immediately due to the cutting heat during high-speed cutting, and the cutting range is limited. Therefore, it is expected that tool materials can be cut at high speed. The material reflecting this expectation is high-speed steel.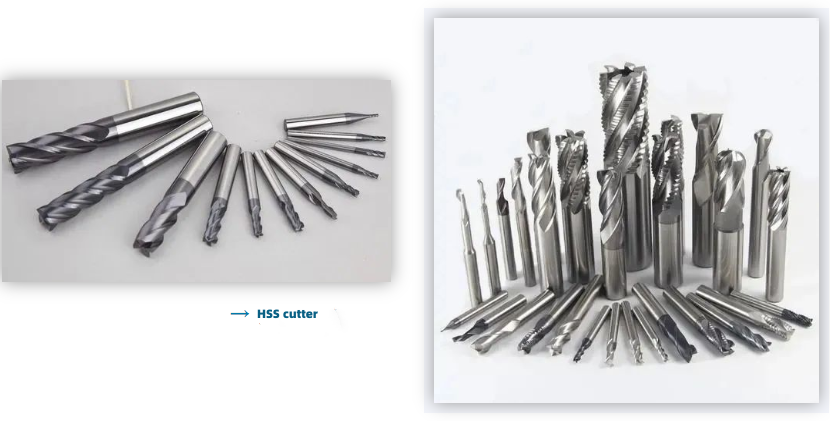 High speed steel, also known as front steel, was developed by American scientists in 1898. Its carbon content is less than that of carbon tool steel, so it is better to add tungsten. Because of the role of hard tungsten carbide, its hardness will not decrease under high temperature conditions, and because it can be cut at a speed far higher than that of carbon tool steel, it is named as high speed steel. From 1900 to 1920, high speed steel added with vanadium and cobalt appeared, and its heat resistance was improved to 500~600 ℃. The cutting speed of steel cutting reaches 30~40m/min, which is nearly 6 times higher. Since then, with the serialization of its constituent elements, tungsten and molybdenum high-speed steels have been formed. It is still widely used until now. The appearance of high speed steel has led to a revolution in cutting, greatly improving the productivity of metal cutting, and requiring a complete change in the structure of the machine tool to meet the cutting performance requirements of this new tool material. The emergence and further development of new machine tools, in turn, promote the development of better tool materials, and the development of tools is stimulated. Under the condition of new manufacturing technology, high-speed steel tools also have the problem of limiting tool durability due to cutting heat during high-speed cutting. When the cutting speed reaches 700 ℃, the high-speed steel tool tip will become completely blunt. When the cutting temperature is higher than this value, cutting can not be carried out at all. As a result, cemented carbide tool materials that can maintain sufficient hardness at higher cutting temperature and can be cut at higher cutting temperature have emerged.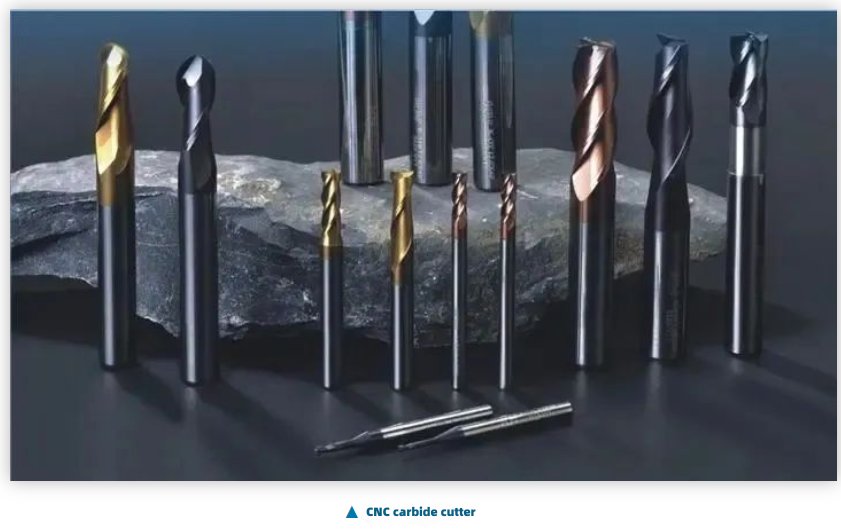 The cemented carbide was invented by the Germans in 1925; It is made of tungsten as the main component, and WC powder is sintered with cobalt as the binder. The initially developed WC Co alloy has a heat resistance of 800 ℃ and a cutting speed of more than 40m/min. Although this kind of cemented carbide has the advantage that the hardness does not decrease at high temperatures, it has the disadvantages of low impact strength, brittleness and breakage. These shortcomings have been improved in the later development of cemented carbide with titanium carbide and other carbides and coating. In 1931, the alloy added TiC in WC Co alloy, namely WC TiC Co alloy, appeared. Its heat resistance reached more than 900 ℃, and the cutting speed during steel cutting reached 220 m/min. This means that in the 40 years since the development of high-speed steel to cemented carbide, the cutting speed has been increased by nearly 40 times due to the improvement of the heat resistance of tool materials. After that, due to the improvement of manufacturing quality and the addition of carbides with higher melting point, its heat resistance and cutting speed are further improved.
Coated cemented carbide combines the high wear resistance and metal removal rate of TIC based cemented carbide, as well as the high toughness and reliability of wc based cemented carbide, making it a great success in high-speed cutting of steel and cast iron. In particular, the wide use of cemented carbide machine clamp inserts has increased the use value of coated cemented carbide inserts. Therefore, the appearance of carbide indexable tools and coated carbide tools is called two "revolutionary" changes of carbide tools. The appearance and development of cemented carbide further completed the revolution of metal cutting starting from high-speed steel.
However, people will not be satisfied with this. Because of its high hardness and good heat resistance, Al2O3 is not easy to adhere to the material to be cut, and has been widely used in grinding wheel machining. Thus, ceramic tool materials are produced. Due to the high hardness and high temperature hardness stability (above 1200 ℃) of ceramic tool materials, it is incomparable to any cemented carbide tool in high-speed cutting and cutting of some difficult to machine materials. As a result, ceramic tool materials have developed rapidly since the 1990s. The performance of ceramic tool material has been greatly improved, and its usage has also increased rapidly.

Hard materials can be used to cut soft materials. In order to cut hard materials, it is necessary to use harder materials. At present, the hardest material on the earth is diamond. Although natural diamond has been found in nature for a long time, and it has a long history to use it as a cutting tool, and synthetic diamond was successfully synthesized as early as the early 1950s, it is still in recent decades to make industrial cutting tool materials with diamond widely.

On the one hand, with the development of modern space technology and aerospace technology, modern engineering materials are increasingly used. Although the cutting speed and cutting productivity of improved high-speed steel, cemented carbide, and new ceramic tool materials have doubled or even increased dozens of times when cutting traditional workpieces, the tool durability and cutting efficiency are still very low when they are used to process the above materials, Moreover, the cutting quality is difficult to guarantee, and sometimes it is even impossible to process. Sharper and more wear-resistant tool materials are required.
On the other hand, with the rapid development of modern machinery manufacturing and processing industry, automatic machine tools, computer numerical control (CNC) machining centers, and unmanned machining workshops are widely used. In order to further improve machining accuracy, reduce tool change time, and improve machining efficiency, it is increasingly urgent to require tool materials with higher durability and more stable performance. In this case, the rapid development of diamond tools, but also greatly promote the development of diamond tool materials.
Diamond tool materials have a series of excellent properties, which are characterized by high machining accuracy, fast cutting speed and long service life. For example, Compax (polycrystalline diamond composite) tools can ensure that tens of thousands of silicon aluminum alloy piston ring parts can be machined and their tool tips remain basically unchanged; Compax large-diameter milling cutter is used to machine aircraft aluminum wing beam, and the cutting speed can reach 3660m/min; These are incomparable to cemented carbide tools.
Moreover, the use of diamond tool materials can also expand the processing field and change the traditional processing technology. In the past, mirror surface can only be machined by grinding and polishing process. Now, not only natural single crystal diamond tools can be used, but also PDC super hard composite tools can be used for ultra precision cutting in some cases, so that turning can replace grinding. With the application of superhard tools, some new concepts have emerged in the field of machining. For example, after using PDC tools, it is not the tools but the machine tools that limit the turning speed, and when the turning speed exceeds a certain speed, the workpiece and tools do not heat up. The meaning of these breakthrough concepts is very profound, and it shows unlimited development prospects for the modern machining industry.