PCD/PCBN Automatic vacuum brazing oven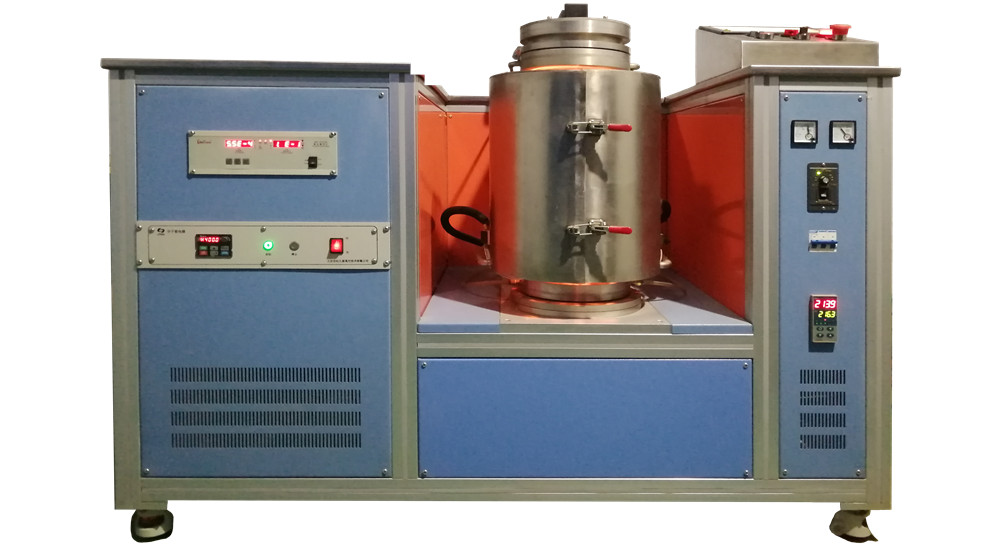 The Automatic vacuum oven suitable for brazing natural diamond tools, HSS tools, tungsten carbide milling cutters, monocrystal diamond tools, CVD diamond tools, PCD tools, PCBN tools, ceramic materials tools。
It adopts advanced heating methods to greatly improve the heating Efficiency。
The equipment is small, convenient, intuitive and easy to operate, especially suitable for the industry characteristics of super hard tools. Using a small vacuum sealing method for heating and cooling in a vacuum state, personnel without operating experience can easily perform welding operations, which greatly improves the welding quality, welding strength and stability.
Features:
1. Pump system: two stages of pumps to guarantee the precise high and stable brazing vacuum degree at 2E-3Pa. With rotary vane pump (low vibration and noise) and molecular pump (fast response and no pre-heating period)
2. Furnace system: Excellent sealing condition in furnace, infrared quartz tube heating method.
3. PLC and cabinet: Design simply, flexible and friendly to user. PLC program is intelligent to operate.
4. Automatically detect and alarm, intelligent action reacts. when the power is suddenly cut off, the valve will automatically be shut to protect the item in furnace;
5. Multiple interlock protection functions to prevent mis-operation;
6. Water-cooling system protect furnace with safety temperature.
Advantage:
1. High and stable brazing vacuum degree at 2E-3Pa.
2. Running time per cycle is around 70-90 mins for vertical type oven.
3. Running cost per cycle is below 5 Kw.h, saving much for labor cost.
4. Brazing kerf and strength are excellent, stability and consistency are very nice.
5. High brazing efficiency and high production volume (20-40 pcs of cutter /oven,100-200 pcs of PCD/PCBN insert /oven for vertical type)
The equipment detailed parameters:
Item name

PCD/PCBN automatic vacuum oven

Mode

TKD-160D, TKD-180D

Voltage

380V, 3phase, 4 lines

Heating power

12 KW

Machine power

13 KW

Power consumption

< 5 kw/h per circle

Chamber material

Quartz glass, infrared tube

Chamber size

180 x 550

Stable temperature area

D180 x 200

Brazing capacity

100-200 pcs inserts / furnace, 30-40 pcs cutters/furnace

Working temperature

860 degree C

Max vacuum degree

5E-4 Pa

Working vacuum degree

2E-3Pa

Loading capacity

30-40 pieces for shank cutters /furnace

100-200 pieces for PCD/PCBN inserts

Heating method

Infrared quartz tube

Cooling method

Water coolant

Oven Specification

1520mm L x 920mm(W) x 1000mm (H)

Machine Net Weight

400kg+/-20kg

Packing

Standard export packing with Non-Fumigation wooden case (1 big case+1 small case)

Brazing procedure

1, Clean tooling/insert tips.

2, Cover brazing paste.

3, Dry and brazing.
The equipment details: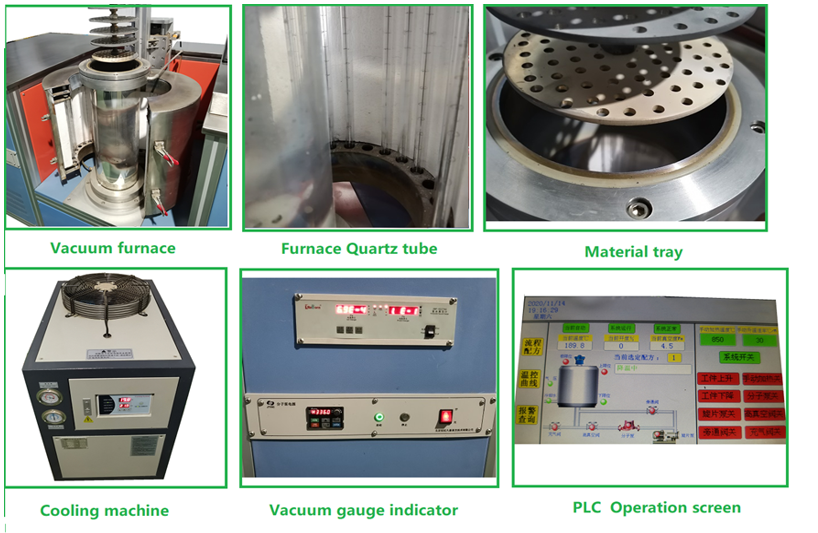 Brazing products samples: