High Efficient Cutting Solutions For 3.2mm thickness PCD Cutting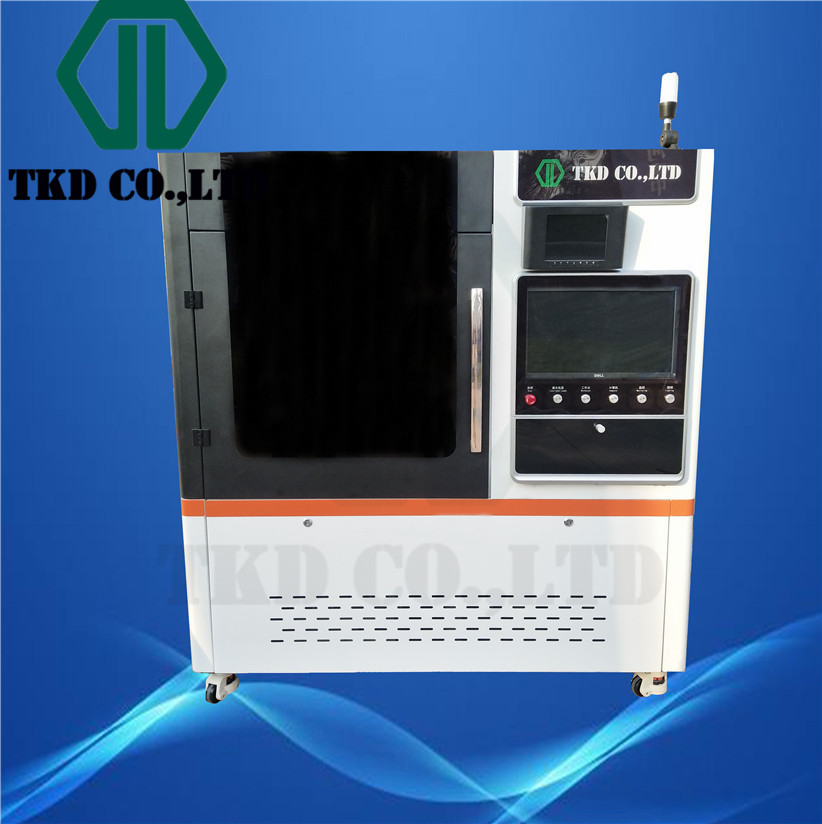 For PCD (PKD) laser cutting solutions, there are two ways in the market:
1. Traditional YAG laser cutting machine solutions
2. Fiber laser cutting machine solutions

At present, for cutting PCD materials with thickness of 2.0mm ~ 3.2mm, most of the factory use YAG laser cutting machines to cut on both sides, and it is easy to have cutting steps.

When using fiber laser cutting machine, if you use double-sided cutting, cutting steps are easy to occur; if you use single-sided cutting, there will be situations that can't cut through or the cutting efficiency is low. In order to meet this demand, after repeated research and cutting tests, our R & D engineers finally developed a fiber laser cutting machine for special cutting needs of 2.0mm ~ 3.2mm. The slit width can reach 0.07mm, with high cutting efficiency and good cutting quality.